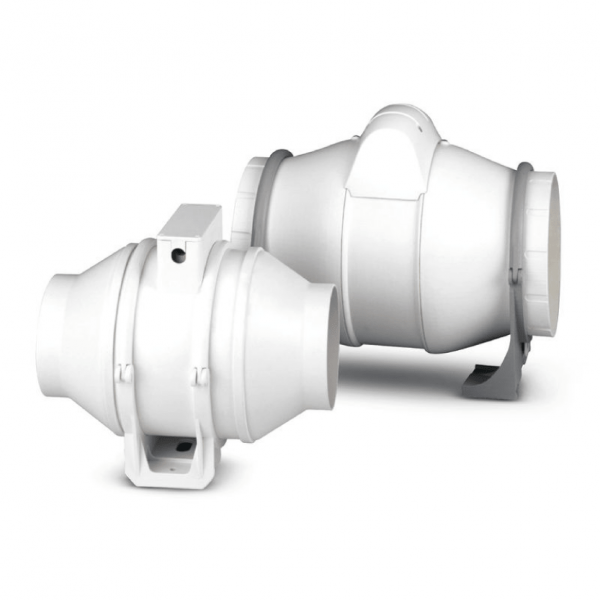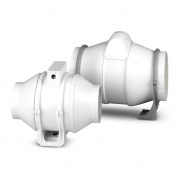 AXM
Description
Performance
Installation
Dimensions
Description
Mixed flow In-line duct fans
Duct fans, entirely made of polypropylene.
For direct installation between ducts.
Helicocentrifugal mixed fl ow impeller with downstream stator.
Made in ABS.
Asynchronous motor, 2 and 3 speeds, depending on model.
IP 44 Protection, Motor Class B.
Robust motor with ball bearings, maintenance-free.
220 – 240 V at 50 Hz.
Speed control using phase control or transformer (exception: Version with timer).
Thermal overload protection as a standard feature.
Externally fitted terminal box with cable entry grommet.
High efficiency resulting in minimum energy costs.
Quiet running thanks to optimized aerodynamics and guide vanes.
Easy installation: pre-installed mounting brackets and external connection box.
Simplified maintenance by loosening the clamps (no need to handle the duct).
Versatile installation.